ARIADNE/OPTICAL
Network Inventory, Capacity Management and Planning
The ARIADNE members cover the different needs and preferences of network operators in the field of network management, like physical and/or logical network management, mobile hierarchy and/or transmission network management.
Network Management Systems of various vendors can only provide a view on their own equipment and the connections between them. Using a set of disjunct management systems results in inconsistent inventory, incoherent capacity management, uncoordinated network planning. The common idea behind each member of ARIADNE Product Family is to provide end-to-end view of the services through all equipment from various vendors, and enable operators to manage their complete network in one integrated inventory and planning system. Via the Capacity management functions, the operators can efficiently utilise every single resource of the network.
The ARIADNE Product Family members guarantee a consistent and up-to-date network inventory by providing interfacing capabilities with numerous network- and element management systems. The GIS supported network representation allows an all-in view on the network-intersections and site-connections at first sight. The on-the-fly generated engineering drawings provide a complete view on the network elements together with their connections and support network planning and reconfiguring tasks.
ARIADNE supports the users in several different ways. One of the most important advantages is the guaranteed fast ROI for the network operators, enabling them to manage all logical and physical network elements via an easy-to-use, efficient user interface.
Using ARIADNE system automatically standardises the inventory data and their quality, speeds up the network records related workflow.
Benefits provided by the solution:
Large-scale data migration
All the information on the network and its associated assets are migrated into a single database.  A team of FlexiTon experts works with the relevant engineers and technicians to ensure that no stone is left unturned in finding what and where all the related network information is kept.
Highly consistent & accurate data
The core asset of a telecom company is its' network. It should be known precisely what the assets are, what their status is and how they are connected. ARIADNE ensures that all the data on the network is analysed through a powerful set of algorithms to ensure inconsistent data is checked and discarded.
Strategic integrated solution
for the entire company. Once ARIADNE has been installed and is being used by the network engineers, customer care, marketing and sales it automatically becomes a standard in the company as each department is getting access to the same information.
Totally managed environment
with predictable SLA's. ARIADNE ensures that a predictable SLA can be achieved as problems can be quickly identified and more easily fixed.
Implement standards, workflow & methodology
ARIADNE is not just a database creating a standard data type for the assets of a network but also has built in workflow and a methodology of use, which ensures a common standard for accessing network data, is used across the company.
Turnkey solution
Database, graphical interface, workflow, integration. ARIADNE includes all the elements needed to offer a complete asset and inventory management system without the need to implement other third-party solutions.
Improved capacity management
ARIADNE provides a tool to use the existing network capacities to the maximum extent. As ARIADNE does not leave any part of the network unmanaged it is able to find redundant capacity that was otherwise of no value.
Remove dependency
Over reliance on a small group of people creates serious problems when they are ill, unavailable or leave the company. When a system includes all the critical and relevant information this dependency is minimal.
Quick access to time critical data
resulting in faster response times – When a problem occurs the maintenance staff knows exactly where it is and what elements are Rinvolved and which customers are affected.
Originally ARIADNE is designed for the network planning-, operation and maintenance departments, for solution architects on the other hand the add-on functions using the information stored in the database can significantly improve also the sales and marketing team's efficiency.
End-to-end Route Search Tool
Fast response to customer inquiries is vital to win the deal.
The route search add-on generates a track or fibre route between the any given end-points in seconds that can be used in the first level offers considering the eventual new network segments to be built, too.
Customer's Online Search Tool
The operators' customers may be enabled to make a quick check themselves via a web interface whether a track route may exist between given end-points and if yes, how long it would be. Naturally detailed information can be received only by asking an offer.
Vicinity Tool
Vicinity add-on tool enables marketing to search the shortest route for a set of potential customers using different criteria.
Management Reports
Frequently required reports can be visualised for managers e.g. KPI report about network connection data, and infrastructure report about the change of network objects via this add-on.
The ARIADNE product family provides an integrated solution to enable telecommunications companies to manage their telecom network operation and administrative tasks via a range of graphical and alphanumerical user interfaces of thick and thin clients.
The ARIADNE products cover the different areas as follows: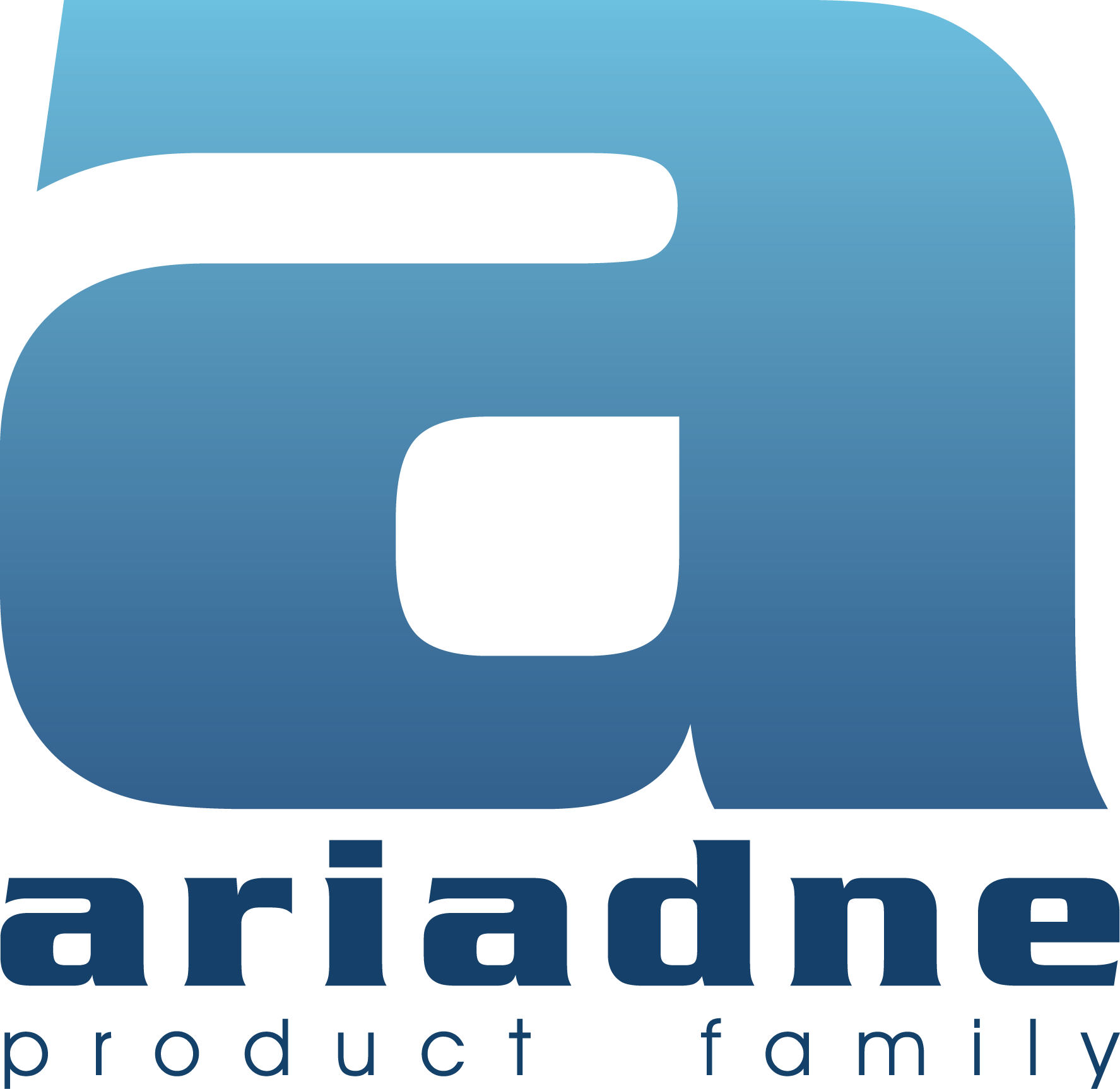 ARIADNE/Optical
ARIADNE/Optical Suite is based on a comprehensive data model and provides network connection (RING, LAN) planning and cable capacity management features for active and passive optical communication networks including FTTx access networks.
ARIADNE/NetAnalyst
NetAnalyst supports the planning cycle with potential loopbacks during the phases, which is required in most networks in real life. The planning process with NetAnalyst is iterative and supports decision making in each step.
ARIADNE/Mobile
ARIADNE/Mobile Suite – combined with transmission and radio network hierarchy management capabilities – designed to address operators' needs for inventory management and planning activities in the fast developing mobile network world.
BusinessCom
ARIADNE/BusinessCom Suite covers comprehensive network records and inventory, transmission path planning and capacity management of telecom core and access networks, designed to address operators deploying NGN architecture.
Data Migration
Realising the importance of data quality of the information systems FlexiTon has built up its own data migration technology, which has been improved continuously during the large-scale, successfully executed projects.
Projectmanagement
A number of factors can make high-volume telecom inventory system deployments extremely complex, costly and risky. Fortunately, you can count on FlexiTon services for custom, cost-optimised, end-to-end solutions.
System integration
Complete integration of ARIADNE systems into your existing systems.
Trainings
Detailed and tailored trainings are recommended to our customers before go-live. Standard training courses are as follows: user-, super user- and system administrator trainings. Delta trainings when upgrades are issued.
Start-up support
To ensure smooth system go live, FlexiTon offers start-up support at Customers' locations.
System Support
FlexiTon offers a single point of access to experienced engineers who are dedicated to overcome any issue within predefined timescales.