Data Engineering Services
Data is the most valuable part of any information system that is why the most important success criteria of both the implementation and the usage of an IT application is the quality of the migrated data (completeness, consistency, accuracy, etc.). Understanding these FlexiTon  has built-up a data engineering operation for high quality, large quantity data production. The fast development of digitisation tools and technologies result in an enormous amount of data created every day. On the other hand the efficient usage of this data requires data processing methods that can challenge the huge needs on the market. 
Based on the experience gained during our projects a high level technical know-how has been established which enables us to supply intelligent point cloud interpretations, digitised maps or documents, DTM and GIS databases in excellent quality with an extremely short delivery time at a reasonable cost.  
3D Point Cloud Processing
Laser Scanning – we scans buildings, cellar systems and castles, downtown of cities, cultural heritages and substations, etc.
Building 3d models from point clouds – the scope, contents and details of 3D evaluation are always determined by the given project. During the modelling process, by interpreting the points in a point cloud, an intelligent model is created that can be used with traditional CAD systems (such as MicroStation, AutoCAD etc.).
We manage our operation according to the ISO 9000 standards. For project and documentation management we use ProjectWise.
The products are accompanied with an Activity Record throughout the total process that includes the technology steps, their sequence, the tools to be used and the persons doing the steps. Each product has a QA Report attached.
To be able to meet the expectations of our clients we have built the technology in such a way that the tasks can be divided easily between the staff, the amount of experts working on a project can be increased/decreased on a very flexible way yet the quality is kept on a high level. The methods also used in "big data" type of projects allow us to process and deliver huge amount of data in a reasonable short delivery time.
FlexiTon and MindiGIS (www.mindigis.hu) decided to join forces in data engineering services to multiply the capacities and fine tune the technology in order to establish an internationally  significant "data processing factory" in Central Europe.
FlexiTon Kft. creates fully detailed digital land cover databases, digital terrain models (DTMs), orthophotos and 3D Building models to a wide range of clients including telecom companies, municipalities, government agencies, utility companies, data suppliers.
Today FlexiTon Kft. is the biggest GIS company, digital map, digital land use databases and DTM supplier of the telecom operators in Hungary and one of the major digital data producers for Radio Propagation Planning in Europe.
FlexiTon's production covered more than 13 million km2 in 80 countries in five continents.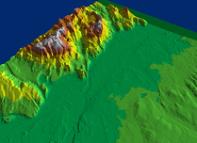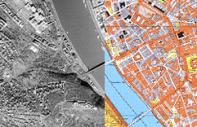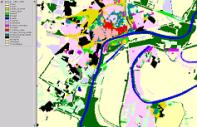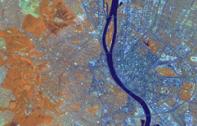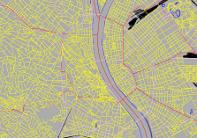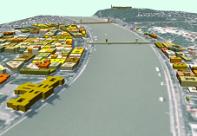 FlexiTon offers wide range of 2D digital map products for its customer.
The basis of those product is always the official governmental map registry:
Processing informations of the public areas
Map support for settlement planning
Base maps for utility planning 
Full Utility registers
Detailed Utility Registry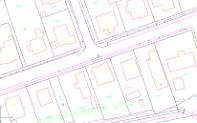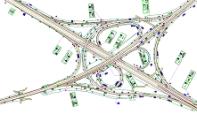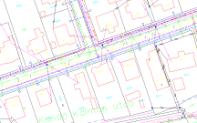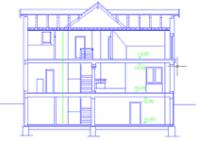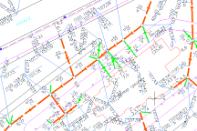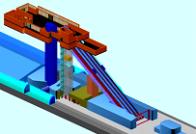 Scanning and archiving of maps and other documents. The digitisation usually starts with scanning the original documents (maps, photos or drwaings). They may be in form of  paper, film, transparency or micro film.
For scanning we use high quality Contex Wide Format color and microfilm scanners.
Few key elements of scanning:
Maximum sizes:
Scan width: 914 mm
Media maximum width: 1092 mm
Media maximum length: no limits
Media maximum thickness: 15 mm
Resulation:  50 – 2400 dpi with steps of one dpi
Scanning modes:
Black and White  (monochrome)
Grayscale – range of  256 gray tones
Indexed  colors – 256 colors for maps and  technical drawings
RGB – 16.7 million colors for photos
Micro film scanning (Several possibilities for fine adjustment within all modes)
To improve the scanning quality several adjustments are available during scanning or afterwards, e.g.: automatic cleaning, colour manipulation (contrast, brightness, filtering), align, rotating  and cutting. The files can be saved into more than 50 raster formats and delivered on any media.