October 1, 2018 - FlexiTon and ctNova announce the extension of CellTracker Centre of Excellence services
PRESS RELEASE
FlexiTon and ctNova announce the extension of CellTracker Centre of Excellence services
After twelve years of partnership and collaboration ctNova and FlexiTon are now delighted to announce the extension of the worldwide services provided by CellTracker Centre of Excellence (CCE), based in Budapest, Hungary
The CCE has been providing customisation, system integration, data migration and other project services for CellTracker projects since 2014. From 1st October 2018 CCE will take over CellTracker Support, License Upgrades and Implementation of Change Requests.
All new CellTracker projects will be managed by the CCE together with the support of the existing CellTracker customers.
The broader portfolio will enable CCE to provide a full-scale service of workflow management for mobile and fixed line operators as well as other industry sectors.
FlexiTon Kft is a Hungarian company, headquartered in Budapest, Hungary.
Visit FlexiTon's web-site at http://www.flexiton.com
Contact: Mr. Kornél Kedvessy – Tel: +36-1-4647703 – k.kedvessy@flexiton.hu
ctNova Ltd. is a British company, based in Leighton Buzzard, England.
Visit ctNova's web site at http://www.ctNova.com
Contact: Mr. Mike McPherson – Tel: +44-1525-219700 – mike.mcpherson@ctnova.com
July 1, 2018 - FlexiTon in new location
We would like to inform you that as of 1st July 2018 our office has new seat.
OUR NEW ADDRESS:
H-1114 Budapest, Hamzsabégi út 37.
Our other contact information has not be changed.
May, 2016 - CellTracker – the Solution of Choice for Process Management
InterComms talks to Mike McPherson, CEO of ctNova and Péter Szabó, Marketing & Sales Director of FlexiTon
In today's fast changing business environment companies need to use their resources more and more efficiently. In order to be competitive and successful, processes inside and outside of the organisation must be kept under control and continuously improved. If a company neglects to take these steps it may face higher costs, declining revenues, eroding customer and staff satisfaction and may end up being out of business. The first and most obvious processes were the various construction, roll-out and order handling projects, however similar processes can be defined for any other areas within the organisations.
February, 2016 - FlexiTon exhibit at Mobil World Congress 2016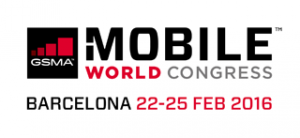 ENHANCE YOUR NETWORK PERFORMANCE AND MAXIMISE ROI WITH ARIADNE
Do you want to
– be largely re-active to capacity demands?
– remove capacity constraints?
– avoid an over–engineered network?
– save operational costs by optimising investments?
– minimise management costs?
FlexiTon will show you how ARIADNE family, our Network Inventory, Capacity management and Planning solution complemented with CellTracker roll-out management capabilities can provide you the solution. You can also get information about our high quality data services.Make sure you visit FlexiTon at MWC in hall 7 stand 7M43 where you can get acquainted with our approach to the role of Medium Term Planning in the network lifecycle!
We hope very much to meet you at the MWC 2016 in Barcelona !
October, 2015 - ITU Telecom World
ITU Telecom World 2015, Budapest, 12–15. October 2015.
ITU (International Telecommunication Union) Telecom World conference is an event for telecommunication companies from all around the world. In 2015 Budapest hosts ITU Telecom World conference.
FlexiTon exhibited and presented ARIADNE solution.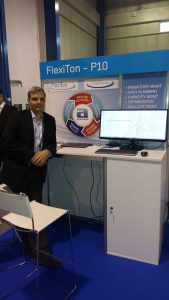 July 1, 2015 - FlexiTon celebrated his 25th anniversary
We highly appreciate the contribution of our customers, employees and owners to the success of the past 25 years.
Christian Keszthelyi (BBJ) interviewed László Árvay the CEO of FlexiTon Ltd.
The article can be read here.
May, 2015 - The Missing Step in Transport Network Planning
InterComms talks to Mr. Károly Kara, Project Services Director of FlexiTon
COMMUNICATION SERVICE PROVIDERS HAVE CONTINUOUS TRAFFIC AND TRANSPORT CHALLENGES. WE WILL SHOW HOW TO LINK LONG TERM STRATEGY TO DAY-TO-DAY ENGINEERING REALITY IN THIS ENVIRONMENT.
There is nothing new in saying that the pace of change in any communications network is increasing. However there are still a number of key questions:
Do we have a good answer to the question how to link the long-term business and technology strategy to short-term planning and engineering reality?
How to get meaningful planning results when a lot of data is missing or unreliable and on top of that there are many uncertainties in the demand predictions?
"Time to market", as one of the key requirements to be successful, is very well known. Do we really exploit all of our potential to respond to the fast changing demands?
For a long time over-dimensioning has been the only means to ensure the capability to fulfil new demands very fast. Is over-dimensioning of the transmission/transport networks sustainable? Will these networks be technology and cost optimised in order to be more effective?
In many cases there are well-thought out technology strategies as well as fine-tuned short-term planning and configuration processes. Are these two linked consistently or is the former's output simply one of the inputs to the latter one?
Whenever these questions and concerns need to be addressed then the ARIADNE/NetAnalyst (medium term planning tool) is able to help to find the right answers, irrespective of the technologies used or equipment vendors involved.
October 30, 2014 - FlexiTon and ctNova announce CellTracker Centre of Excellence
In 2014, ctNova and FlexiTon celebrated eight years of partnership and collaboration.
We are now delighted to announce the creation of a new worldwide CellTracker Centre of Excellence (CCE), based in Budapest, Hungary
All new CellTracker projects will be managed by theCCE. ctNova will continue to provide technical expertise and second line support to the Centre of Excellence, as well as developing new features in collaboration with FlexiTon.
At the same time CellTracker is going to be fully integrated with FlexiTon's ARIADNE product family offering the telecom operators a wider, integratedOSSsolution for the complete lifecycle. The combination will enable the operators to manage their processes efficiently from network planning, through implementation, operation and maintenance to site decommissioning.
TheCCEwill provide customisation, system integration, data migration and other project services for both CellTracker and ARIADNE turn-key projects.
The broader portfolio will address a wider scope of workflow management for mobile and fixed line operators as well as other industry sectors.
FlexiTon Kft is a Hungarian-Finnish company, headquartered in Budapest, Hungary. Visit FlexiTon's web-site at http://www.flexiton.com
Contact: Mr. Kornel Kedvessy – Tel: +36-1-4647703 – k.kedvessy@flexiton.hu
ctNova Ltd. is a British company, based in Leighton Buzzard, England. Visit ctNova's web site at http://www.ctNova.com
Contact: Mr. Mike McPherson – Tel: +44 1525 219700 – mike.mcpherson@ctnova.com